WE CARE FOR YOUR WORKPLACE
Our Story
SJA Group is one of the UK's foremost support services & facilities companies. Our vision is to redefine the future for people and places. Everything we do is shaped by our core values.
Our integrated business model enables us to use our core service offerings of support services, facilities management and staffing resourcing, either individually or in combinations to create unique solutions for our customers, designed to meet their specific needs.
At the heart of everything we do are our people and our values. They drive our commitment to delivering safe, sustainable and effective solutions for our customers.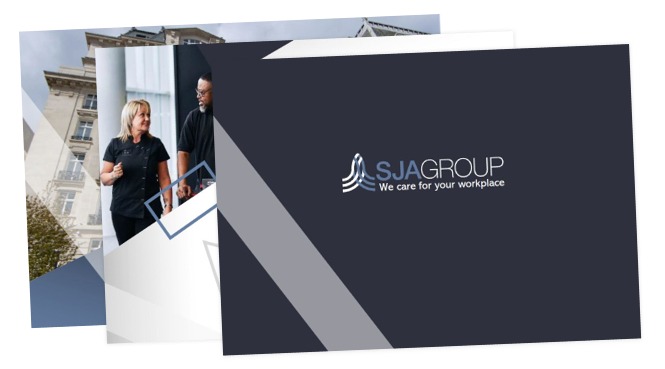 Company Brochure
Please enter your name and email to access our company brochure