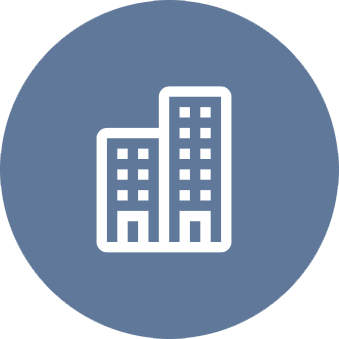 Facilities Management
Providing facilities management services for over 20 years.
Every organisation needs a facilities management partner that has the expertise to enhance their business performance and their brand – a partner that can focus relentlessly on service, cost and efficiency. We 're-imagine' facilities management solutions to redefine what it can do for clients.
We provide services to a diverse range of estates and environments – from schools, banks and shopping centres – through to industrial parks. However demanding your requirements we can support you. No matter how complex the requirement, we are experts in delivering resilient and compliant facilities management.
From, cleaning, catering, security and maintenance to industrial cleaning, mechanical and electrical maintenance and project services, we deliver total facilities management and integrated service packages. It's our management approach that sets us apart, with a thorough understanding and focus on legislation and compliance.
Infection Control Cleaning – cleaning what you cannot see
Cleaning has always been deemed as a service what is visible. However, cleaning what you cannot seen is proving to be as important as
ever . Infection Control cleaning is a new method to remove, kill and prevent the things that are not visible with the naked eye.
Millions of bacteria and viruses live among us in our day to day lives.
They go unseen and unnoticed until they enter our bodies and make us
unwell.
By this stage, it is too late. Infections affect thousands of people each year, closing restaurants, businesses, schools and hotels .
In these unprecedented times, prevention is the best policy.
Studies have shown the application of disinfectants via fogging and UV Cleaning can significantly reduce the number of pathogens when compared to manual surface cleaning alone.
Physical symptoms of being ill can often lead to increased distribution of pathogens, with a highly contagious case, speed is of the essence,
fogging and UV Cleaning disinfection can quickly break the chain and combat
infection outbreak landing on surfaces and hard to reach places which can lead to further spreading of viruses and bacteria.
The airborne fog disinfectant micro droplets are attracted to land underneath, on top of and on the sides of surfaces in the same way that pathogenic microbes do.
The UVC light is part of the ultraviolet light spectrum and emits a high frequency of UV light that makes it extremely effective at killing bacteria, viruses, mould and other pathogens.
Killing bacteria with UV light requires the use of germicidal wavelengths.
Using a fogging machine and UV Light in addition to manual cleaning, disinfectant is more comprehensively
delivered across a range of surfaces and materials including textiles, thus ensuring a higher efficacy of disinfection.
•Fogging produces micro droplets of disinfectant and biocides that float in the air for around 10 minutes after
application.
•Dispersing these micro droplets into the air means the solution is able to reach areas that could not otherwise be reached by conventional cleaning methods.
•UV Cleaning light technology is a non chemical approach to disinfection.
It uses UV C light to destroy microorganisms, including bacteria, virus, protist, and fungus/mould. Ultraviolet disinfection attacks the DNA/RNA of a cell
•Can disinfect large areas quickly, with minimum disruption to business
•Ideal for outbreak control measures
•Routine and Responsive Services available
Where can it be used?
• All working and social environments.
Please email or call for further information and pricing.
Email: [email protected]
Tel: 0208 166 5103